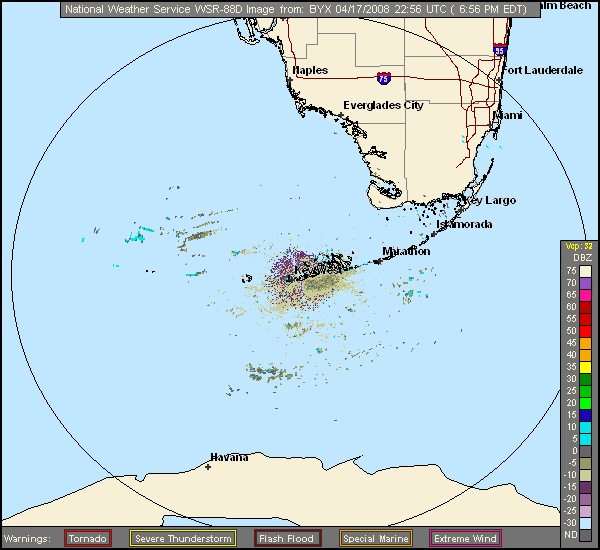 Birding enthusiasts should be well rewarded in Key West - if current radar indications are correct.
According to radar images, there is a massive bird migration underway from Cuba to Key West, and then on to the Mainland.
The radar image, attatched to this post, shows the migration from last night to this morning.
So, keep an eye out. Visit Fort Zach and other bird friendly places. You will likely be rewarded with more than a few different migrating bird species.
If you see something interesting, please comment here and share your sightings with the rest of the birding world.
Like this post? Let us know: